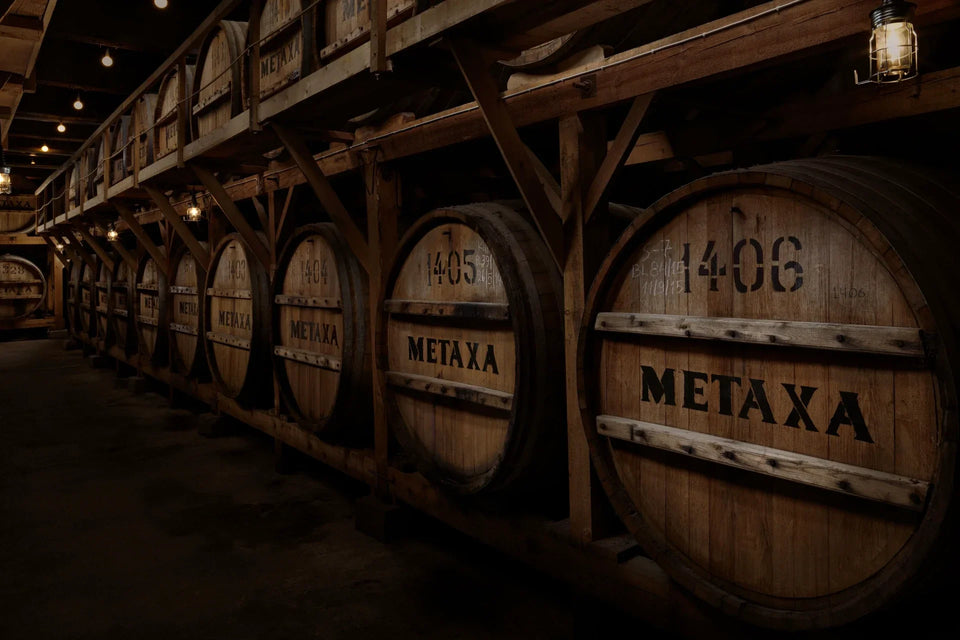 The cellars of the House of METAXA are located in Kiffisia, north of Athens.
It is in this cool and dry atmosphere that matured sweet Muscat wines from Samos' island, fine aged wine distillates and a secret bouquet of Mediterranean herbs and botanicals are blended separately, married all together and aged further in Limousin oak casks under the supervision of the METAXA Master.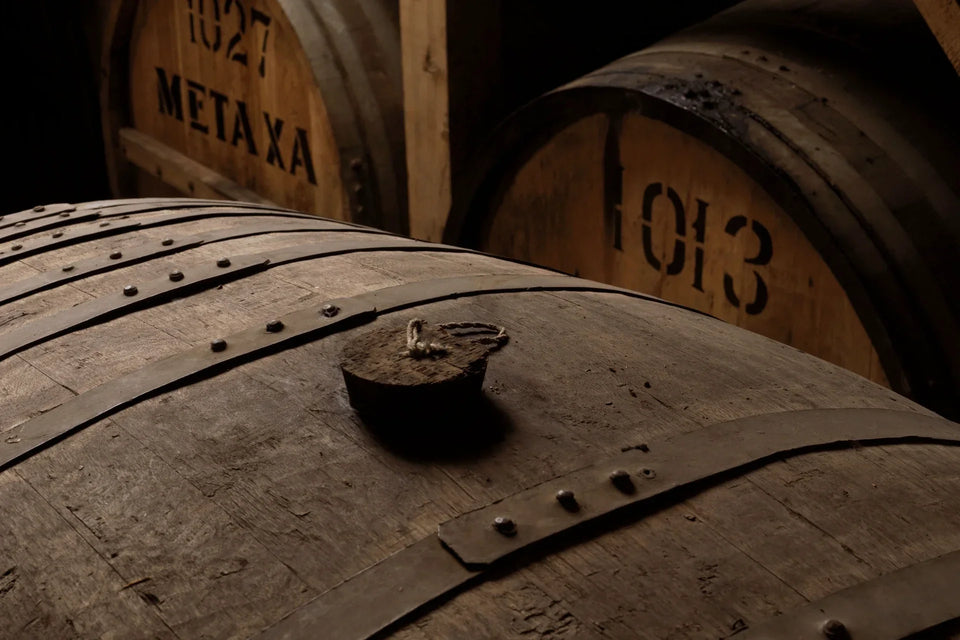 In Kiffisia, our casks quietly age in the cellars, located at 6-7 meters below the surface of the earth. The climate here is cool and dry. The temperature is stable, at the range of 15°C and humidity is always low.
The METAXA casks are made of Limousin oak. The French Limousin oak is one of the most suitable woods for maturing distillates and spirits of all kinds. These trees are harvested from the natural old forests in the northwestern part of the Massif Central in France.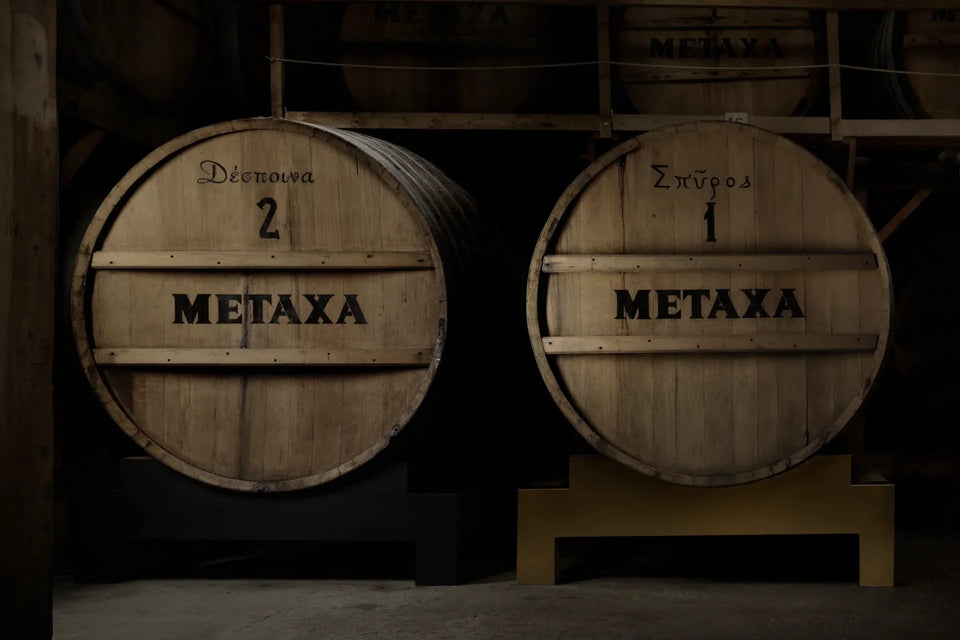 A few, very precious and even bigger casks are treasured in the METAXA Cellars. At a capacity of 5,000 liters, they contain very old spirits and were originally hosted in the cellars of Piraeus Distillery.
The Spyros and Despina casks, pay tribute to the Founder and his wife. Guardians in time, the contents of these casks are revealed only for extraordinary occasions, like the House's important anniversaries.
OUR COMMITMENT
METAXA leads the agricultural transformation of Samos Island and takes actions to reduce its carbon footprint.
DISCOVER
COLLECTION
Explore our wide selection
of METAXA variants.
Discover