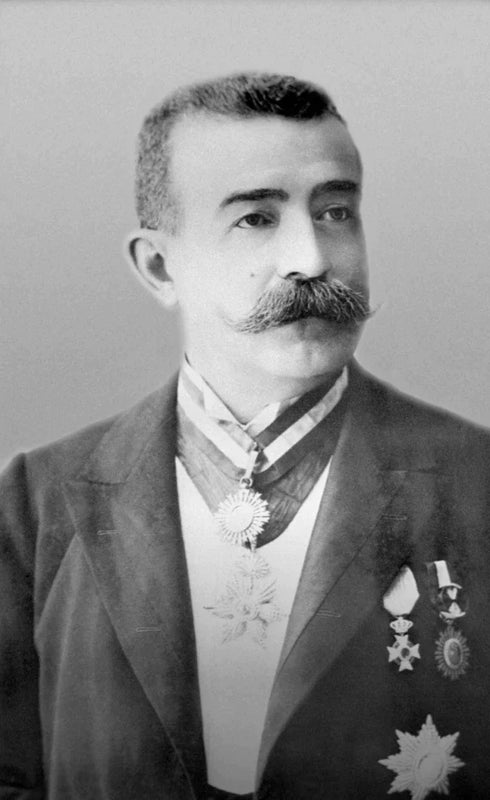 In 1888, Spyros Metaxa had a vision and a taste for adventure.
He created a unique spirit - smooth yet intense
- a journey through the senses.
It is his legacy that is found in every drop of METAXA.
After his death in 1909, his dedicated wife Despina took over the quest for excellence until her three sons were old enough to take the helm. They kept their father's dream alive and made METAXA a spirit known and loved around the globe.
Over the years, METAXA has been awarded in prestigious competitions and admired by connoisseurs and collectors of the world's finest spirits.

Spyros Metaxa was born
on the island Euboea, in Greece.
Spyros invests 100 000 drachmas in an old distillery
in Piraeus and plans to produce his very own spirit.
He created the original recipe that brought him fame,
by marrying sweet Muscat wines with aged wine distillates.
Spyros created METAXA
the Original Greek Spirit.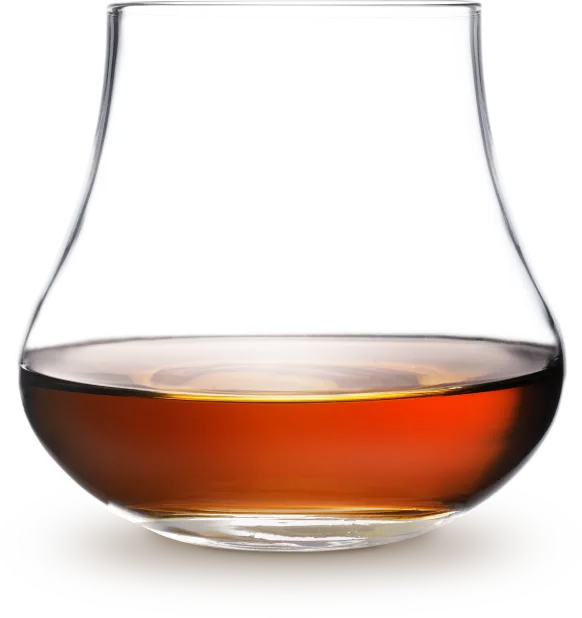 Exports to America begin.
Spyros died with METAXA growing all around the world.
Despina and their sons Angelos, Andreas and George continued Spyros' legacy.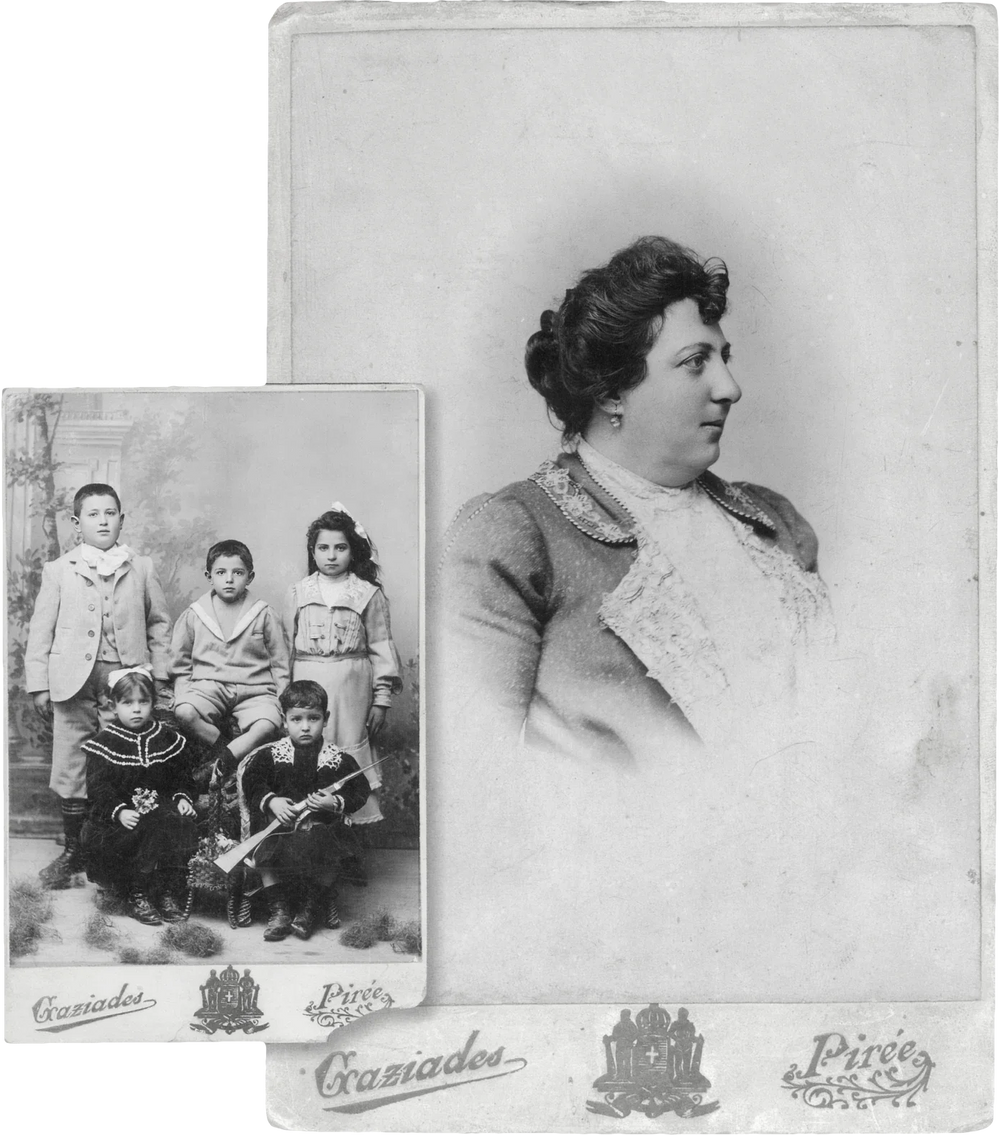 Yiannis Tseklenis designed the bottle "Amphora" for the METAXA 7 Stars,
an important trademark for
METAXA ever since.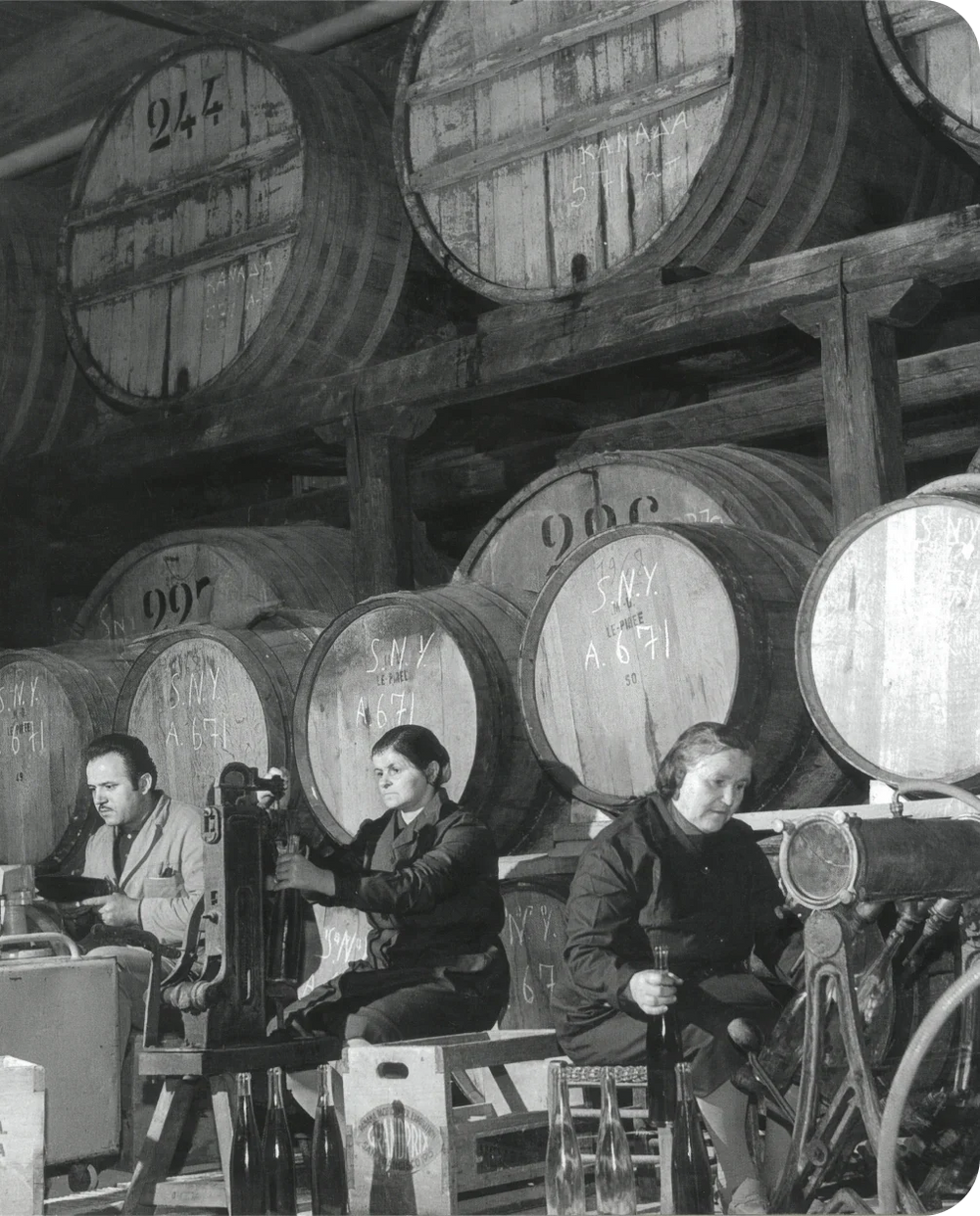 METAXA's move from
Piraeus to Kiffisia is finalized.
Launch of the METAXA Centenary to celebrate
METAXA's 100 years, and of the new METAXA
5 Stars International bottle.
The first Collectible METAXA.
The Kiffisia distillery is modernized and its production
capacity is doubled, as the sales keep growing.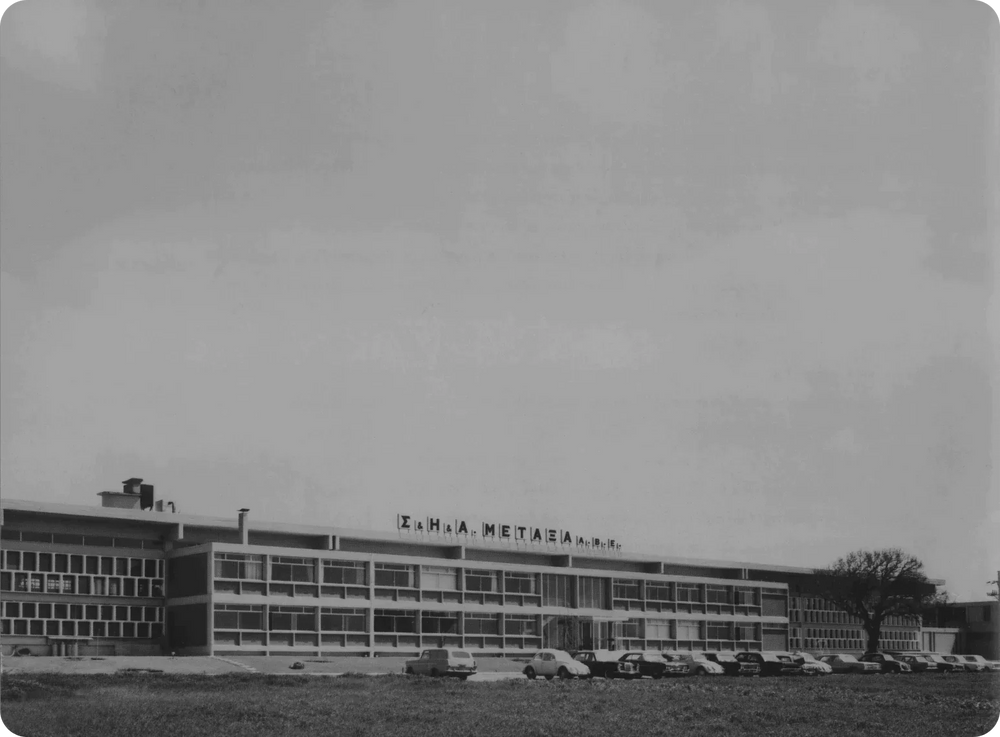 New packaging for
METAXA 5 Stars in Greece.
Constantinos Raptis
becomes the 5th Metaxa Master & reveals METAXA Private Reserve.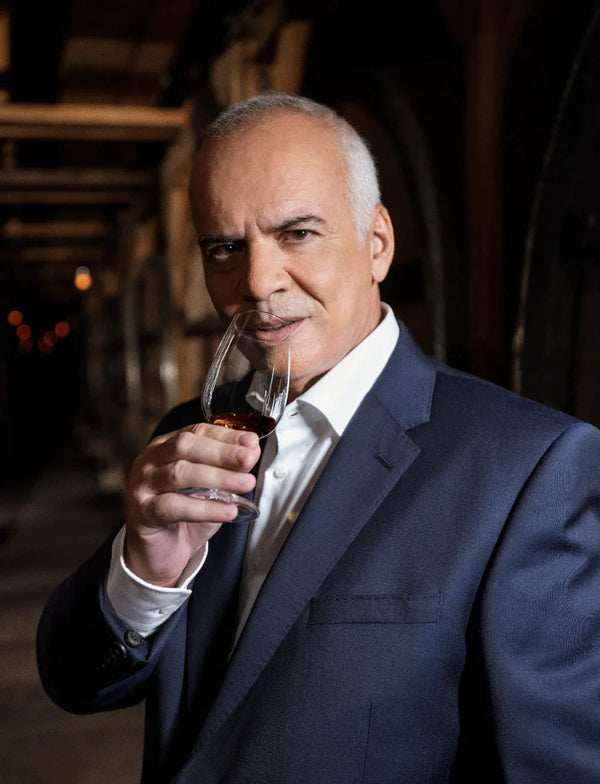 METAXA becomes a part
of the Rémy Cointreau portfolio.

METAXA 12 Stars is revealed.
Purchase of vineyard on Samos.
Organic transformation of vineyard begins.

Reveal of METAXA Liknon, on Samos.
METAXA is sold in more than 40 countries.
Ranks in Top 50 Worldwide Dark Amber Spirits.
METAXA is recognized for what it is - a unique amber spirit.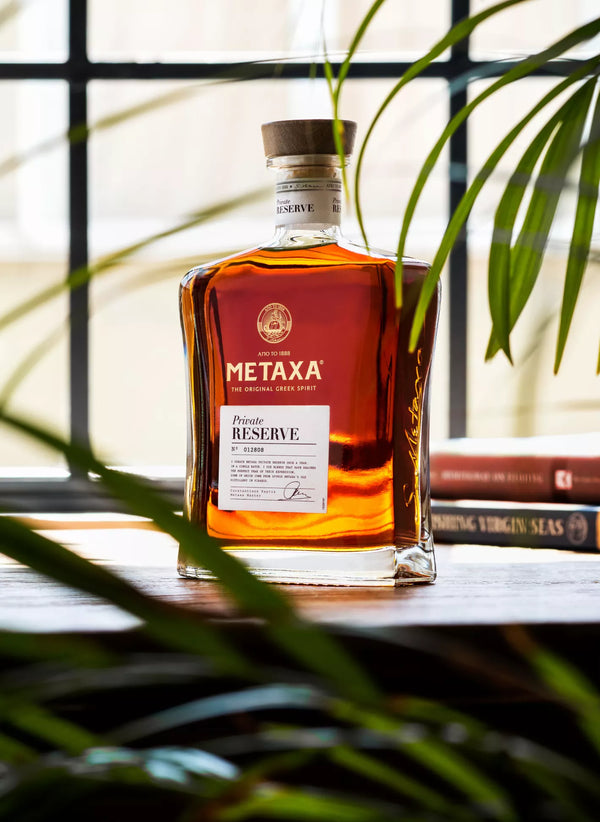 OUR COMMITMENT
METAXA leads the agricultural transformation of Samos Island and takes actions to reduce its carbon footprint.
DISCOVER
COLLECTION
Explore our wide selection
of METAXA variants.
Discover